Blog
Dr. Ron van Eijsden Joins Medelis, a Specialty Oncology CRO, as Managing Director, Medelis Europe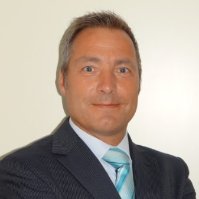 Nashville, TN – November 1, 2016 – Medelis, Inc., a specialty oncology CRO, today announced that Dr. Ron van Eijsden has joined Medelis as Managing Director, Medelis Europe.
"Dr. Ron van Eijsden has a proven track record of leadership in the medical and clinical sections of the pharmaceutical, biotech and CRO industries," said Bill Taaffe, president of Medelis. "He will be a great addition and guide the growth of Medelis' European clinical operations."
Dr. van Eijsden brings a broad commercial experience in life sciences covering development, medical devices, quality and clinical research. Trained as a molecular biologist, Dr. van Eijsden has spent the past 10 years as a consultant supporting biotech clients active within research, development and/or laboratory services, and as the EU Director, Medical & Clinical Operations of DOCS (owned by ICON plc) with the final responsibility for 12 different European countries (including business development, managing all clinical staffing & resourcing activities, establishing new local affiliates and managing some clinical teams in a Functional Service Providing model).
"I am very excited about the opportunity to grow Medelis' European clinical operations," said Dr. van Eijsden. "There's a real need in Europe for the specialty oncology CRO services that Medelis delivers, especially for complex immunotherapy studies. By providing the right mix of investigators in Europe and the United States, we're able to get patients into oncology studies quickly, which delivers data to sponsors faster and treatments to those who need it most."
Medelis Europe's operations will be based in the Netherlands and managed by Dr. van Eijsden. Medelis Europe had previously been located in France and was run by Dr. Deirdre Tessman, who is leaving Medelis to seek new opportunities. Dr. van Eijsden received a B.S. in Biology from the University of Amsterdam, his PhD from the State University of Leiden and lives in the Amsterdam metro.
About Medelis
Medelis, a wholly owned subsidiary of WCCT Global, is a specialty oncology CRO focused on preclinical and phase 1 through phase 4 oncology trials in North America and Europe. Founded in 2003, Medelis provides sponsors with oncology expertise from drug development thought-leadership to a highly skilled clinical operations team, handling complex oncology trials in all indications, including cutting-edge immunotherapy treatments.