Blog
FDA Breakthrough Therapy Designation: A Pathway for Expedited Drug Development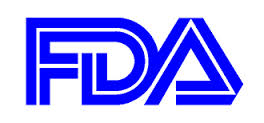 On July 9, 2012 the Food and Drug Administration Safety and Innovation Act (FDASIA) was signed into law. This Act is intended to expedite the development and review of drugs targeting serious or life-threatening indications. A drug awarded the FDA Breakthrough Therapy designation is:
intended alone or in combination with one or more other drugs to treat a serious or life threatening disease or condition and
preliminary clinical evidence indicates that the drug may demonstrate substantial improvement over existing therapies on one or more clinically significant endpoints, such as substantial treatment effects observed early in clinical development.
The Difference between Breakthrough Therapy Designation and Fast Track
On the surface, Breakthrough Therapy appears similar to Fast Track designation, which facilitates the development and review of drugs for unmet medical conditions. Both designations cover submissions under both CDER and CBER. Where these two designations differ is in the prerequisite data needed for the filing.
For Breakthrough Therapy designation, the drug must treat a serious or life-threatening condition and preliminary clinical evidence must indicate a substantial improvement on relevant endpoints over currently available therapies.
Fast Track requires only that pre-clinical or clinical data demonstrate the ability to address the unmet medical need being targeted.
Accelerated Approval for a Reduced Time to Market
Accelerated Approval can be used to speed the development of drugs awarded Breakthrough Therapy designations; conferring NDA approvals using a "surrogate endpoint" that is reasonably likely to indicate a clinical benefit. This can be particularly useful in getting cancer treatments into the hands of oncologists quicker than traditional methods.
FDA has recently published the Breakthrough Therapy "Guidance for Industry", which can be found here (PDF will open in a new window).
In brief, FDA has pledged an organizational commitment to:
hold meetings with the sponsor and the review team throughout the development of the drug
provide timely advice to, and interactive communication with, the sponsor regarding the development of the drug to ensure that the development program to gather the nonclinical and clinical data necessary for approval is as efficient as practicable
take steps to ensure that the design of the clinical trials is as efficient as practicable, when scientifically appropriate, such as by minimizing the number of patients exposed to a potentially less efficacious treatment
assign a cross-disciplinary project lead for the FDA review team to facilitate an efficient review of the development program and to serve as a scientific liaison between the cross-discipline members of the review team (i.e., clinical, pharmacology-toxicology, chemistry, manufacturing and control (CMC), compliance) for coordinated internal interactions and communications with the sponsor through the review division's Regulatory Health Project Manager
involve senior managers and experienced review staff, as appropriate, in a collaborative, cross-disciplinary review
The introduction of this Breakthrough Therapy designation has been met with a warm reception by industry. As of September 6, 2013 CDER has received 83 requests, granting 26 and denying 34. CBER has received 10 requests, however none have yet been granted.
Some recent Breakthrough Therapy designation awardees include Boehringer Ingelheim's volasertib, being evaluated for the treatment of previously untreated AML in patients aged 65 or older, Syndax Pharmaceuticals' entinostat, being evaluated for the treatment of locally recurrent or metastatic estrogen receptor-positive breast cancer, and GSK and Genmab's ofatumumab, being evaluated for the treatment of CLL in combination with chlorambucil.
This regulatory pathway can be effectively utilized by BioPharma companies both large and small developing therapeutics for oncology indications, thereby reaching a wider population of patients in need as quickly as possible.