Blog
Medelis Partners With Insight Genetics to Deliver Molecular Diagnostics to Oncology Sponsors and Patients
Increasing the effectiveness of cancer treatments is an important focus of Medelis' clients. As targeted therapies become increasingly more prevalent, new diagnostic tests are being developed to assist physicians in selecting the appropriate course of treatment for a patient and monitoring the effectiveness of the selected therapy on an ongoing basis.
Medelis is pleased to announce a partnership with Insight Genetics, a Nashville-based molecular diagnostics company, with a goal of helping our sponsors bring more effective cancer treatments to market and improving the lives of cancer patients.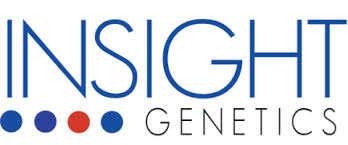 Many cancer therapies are being developed to target specific genetic biomarkers. Insight Genetics' fast, accurate and comprehensive molecular-based tests can be used throughout clinical trials to identify the appropriate patient population and help clinicians pinpoint which targeted therapies may or may not work for a particular patient. In addition to its suite of in-line assays, Insight Genetics also offers custom assay design and development and clinical site testing in their CLIA-certified laboratory.
Connect with us to learn more about how Medelis is working with Insight Genetics to deliver these real-time diagnostics to market, along with support services throughout the planning, design and execution of your clinical trial.
Or, read more about Insight Genetics and their initial set of diagnostics which focus on anaplastic lymphoma kinase (ALK), ROS1 and RET fusions, and DEPDC1 overexpression. These genes and their mutations and fusions have been linked to a wide array of lung, breast and thyroid cancers as well as certain lymphomas and neuroblastoma. Additionally, Insight Genetics offers research and commercial testing services for predicting bone marrow transplant outcomes and for subtyping of triple-negative breast and ovarian cancer patients.