Medelis Partners
Medelis Partners
Medelis is accustomed to working closely with other cutting-edge organizations in their respective fields in a "best-in-class" partnership model.  With this model, no single organization is deviating from its core competencies by trying to be all things to all people.
Each organization takes pride in its unique service offerings and is able to provide the most talented resources and highest quality service in their respective core competencies.  This combination of specialized services gives sponsors a level of responsiveness and attention rarely delivered by large CROs.
Our partners include:
National Foundation for Cancer Research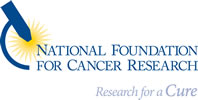 Founded in 1973, the National Foundation for Cancer Research (NFCR) supports the work of proven scientists with the funding to accelerate research into the prevention, diagnosis and treatment of cancer. Cumulatively, the organization has provided more than $200 million to support discovery-oriented research, and remains determined to assist in the exploration of previously uncharted territories for potential anticancer agents. NFCR and Medelis have joined forces to take advantage of NFCR's strong international ties to open U.S.-style clinical research organizations in India, China and elsewhere in Asia. These new organizations will offer pharmaceutical and biotechnology companies access to clinical research services with lower cost structures and dramatically improved access to largely untapped patient populations.
Pinnacle Oncology Hematology

Pinnacle Oncology Hematology is a community-based medical practice with a concentration on wellness and care of patients with cancer using a unique model with both a clinical and research focus. The care and management of patients with cancer and associated diagnoses is rapidly changing and evolving. Knowledge of those changes becomes the most important partner in the diagnosis and treatment of cancer. Our physicians practice on the cutting edge of cancer care focusing on being among the innovators of therapy by developing and participating in a broad range of clinical trials for patients with cancer.
Cytel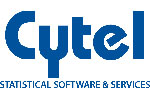 Cytel Inc. is the leading provider of clinical trial design services and specialized statistical applications primarily for the biopharmaceutical, medical device, academic and government research markets. 47 out of the top 50 biopharmaceutical companies use Cytel software to design, simulate and analyze their clinical trials. Cytel provides study sponsors with innovative tools, training and consultation to increase process efficiencies and reduce development costs.
TGen
The Translational Genomics Research Institute (TGen) is a Phoenix, Arizona-based non-profit organization dedicated to conducting groundbreaking research with life changing results. Research at TGen is focused on helping patients with diseases such as cancer, neurological disorders and diabetes. TGen is on the cutting edge of translational research where investigators are able to unravel the genetic components of common and complex diseases. Working with collaborators in the scientific and medical communities, TGen believes it can make a substantial contribution to the efficiency and effectiveness of the translational process.
TD2

TD2 is a biopharma service provider uniquely positioned to meet your development challenges. TD2 integrates world-class clinical and regulatory expertise with "-omic" science and provides unique drug development services aimed at minimizing the risk for clients in the Oncology drug development industry. The T22 platform, referred to as "De-Risk", is a comprehensive, multi-faceted solution intended to shorten development cycles for anti-cancer agents and improve their success rates.
Statistics & Data Corporation
Statistics & Data Corporation (SDC) delivers leading-edge statistical analysis and data management services to the life sciences industry for pharmaceutical, biotechnology, and medical device companies, as well as CROs. We combine gold standard technology with both deep functional expertise and clinical research experience to provide our clients with total quality assurance, risk mitigation, innovation, and rapid study execution from proof-of-concept through post-approval.
Karmic Lifesciences

Founded in 2005, Karmic Lifesciences is an ISO 9001:2008, ISO 27001:2005 certified and ICH-GCP compliant, full-service Contract Research Organization headquartered in India with global execution capabilities in the US, Europe and APAC.
Karmic has a 6 year successful track record of executing 50+ Clinical Trials and 60+ Clinical Data Management & Bio-Statistics Projects (Phase I to IV) besides supporting Study Design, Medical & Scientific Writing for over 100 protocols across broad-based therapeutic areas including Oncology, Cardiovascular, Diabetes, Neurology, Auto-Immune Diseases, Ophthalmology, Medical Devices etc.
Insight Genetics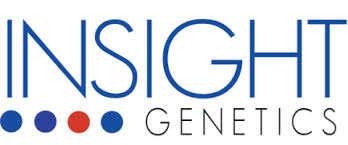 Insight Genetics is a molecular diagnostics company that is working to further precision cancer care at times of diagnosis, treatment and therapeutic resistance through the discovery, development and commercialization of companion diagnostics.
Many cancer therapies are being developed to target specific genetic biomarkers. Insight Genetics develops fast, accurate and comprehensive tests to help clinicians pinpoint which targeted therapies may or may not work for a particular patient.
In addition, Insight Genetics' CLIA-certified Insight Molecular Labs provides unique, high-value cancer testing services to oncologists and pharmaceutical companies.
The McGuire Institute

Founded by Dr. Michael K. McGuire and Dr. E. Todd Scheyer, The McGuire Institute is a non-profit organization focused on delivering highly relevant clinical research that supports clients' goals and advances the profession through the adoption of new or improved technologies in practice.
Medelis, in partnership with The McGuire Institute, allows study sponsors to initiate single or multi-centered studies quickly and reliably, with calibration and internal communications coordinated by the Institute and study management handled by the clinical research professionals at Medelis.