Blog
The PD-1 Era Is Officially Here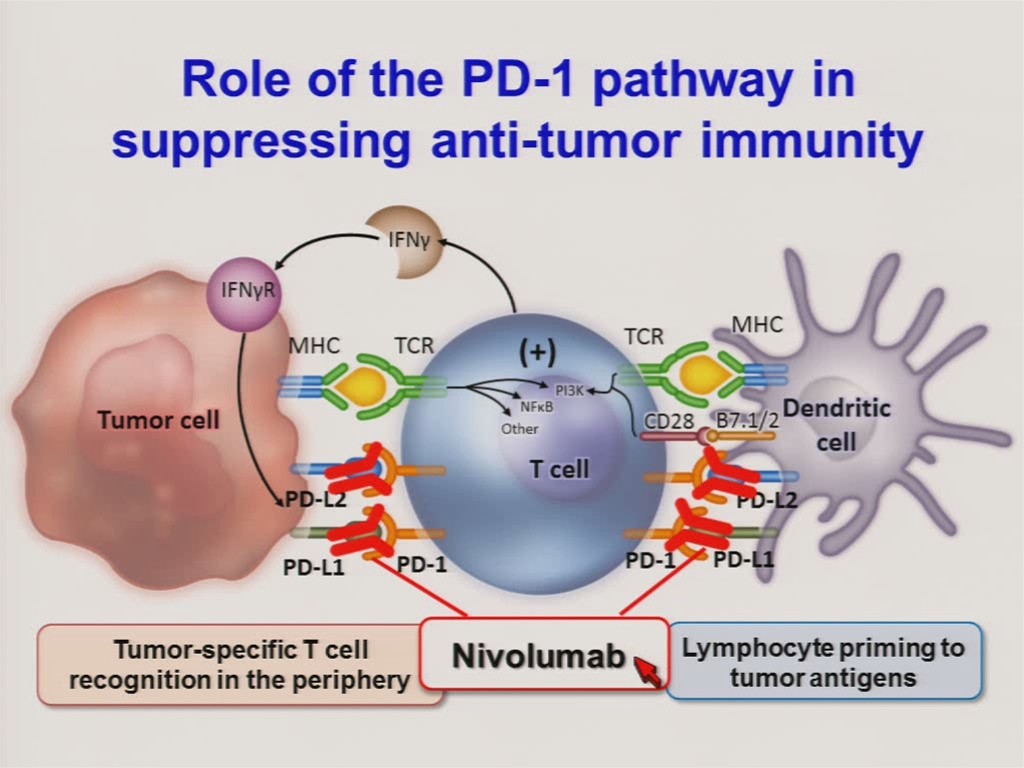 On July 4th Ono Pharmaceuticals announced that it had received manufacturing and marketing approval in Japan for nivolumab (Opdivo®), a PD-1 monoclonal antibody, for the treatment of unresectable melanoma. PD-1 and PD-L1 inhibitors work to block the immune-suppressive effects of PD-1 (releasing the brakes, so to speak) thereby allowing the immune system to attack and kill tumor cells. They are some of the most — if not the most — promising cancer therapeutics currently in development. And these positive results are not limited to just melanoma, as efficacy has also been seen in non-small cell lung cancer, renal cell carcinoma, head and neck cancer, and colorectal cancer.
This approval is significant for a few reasons:
Bristol-Myers Squibb owns the rights to nivolumab in the U.S. and Europe. As John Carroll of Fierce Biotech points out, BMS "is devoting major resources to its immuno-oncology lead [nivolumab]." Indeed, BMS is dedicating an estimated $649 million to its immune-oncology pipeline, and is expected to complete an NDA for nivolumab before 2015; the Ono approval is undoubtedly very positive news for the company.
 Other PD-1 and PD-L1 therapies, which include Merck's pembrolizumab (MK-3475), Roche's MPDL3280A, and AstraZeneca's MEDI4736, all have shown promising results in clinical trials and have substantial resources supporting them. The Ono approval adds validation to the drug class.
 PD-1 and PD-L1 drugs are perfect candidates to receive Breakthrough Therapy Designation from the FDA, which is "intended to expedite the development and review of drugs for serious or life-threatening conditions," and "conveys all of the fast track program features… more intensive FDA guidance on an efficient drug development program, an organizational commitment involving senior managers, and eligibility for rolling review and priority review." In fact, Roche's anti-PD-L1 drug received Breakthrough Therapy Designation in May; the first drug to receive the designation for bladder cancer. The Ono approval may increase the number of PD-1- and PD-L1-targeted therapies that receive Breakthrough Therapy Designation from FDA. We've previously discussed the significance of Breakthrough Therapy Designations.
Medelis experts are at the forefront of PD-1 and PD-L1 therapies, having presented research on PD-1 and PD-L1 at this year's American Society of Clinical Oncology meeting. As a full-service oncology-focused clinical research organization with top-to-bottom expertise in developing cancer drugs, Medelis is well-positioned to chaperone these next-generation therapies through clinical trials and onto the market and the patients who need them.